Not Your Grandma's Caravan
Bitsy is a beautifully restored and fully customizable vintage caravan with your wildest dreams curated inside! A space of scruff beauty, half-hidden, vaguely illicit, a great secret that you feel lucky to be in on. Consumed by good vibes, guests will find themselves never wanting to leave this simplistic oasis of a haven tucked deep in the Aspen Rocky Mountains. With an incredible photo exterior display, enthusiastic selfie goers actively seek out the 'van in hopes of getting their picture taken with Bitsy. Whether it's a photobooth, cocktail bar, DJ Booth, or lounge, Bitsy creates a unique addition to the theme and decor of the party.
EVENT SPONSORSHIPS
Looking for a unique way to set your brand apart from the rest? The wildly appealing setup allows you to manipulate the 'van in any way you want. Whether you're looking for a lounge area or a bustling bar, Bitsy wears many hats and she can be customized with decals to be whoever you want her to be.
WEDDINGS
Bring the perfect, unforgettable flair to your wedding. Not only will Bitsy provide a memorable experience for you and your guests–she can also provide happy hour, a dance party, or hilarious, fun photographs. From cocktail hour to the end of the night, you're sure to capture some unforgettable memories with Bitsy.
PARTIES
Whatever your next occasion is–birthday, graduation, mitzvah, anniversary, or reunion—make it an event to remember. Bitsy brings a little extra sparkle to every party that is sure to leave your guests impressed. Watch her transform from a conversation starter into your favorite memory in no time.
Party Inside
Equipped with professional cameras and lighting, Bitsy Booth has a knack for capturing the best moments. And not only does each person walk away with their own awesome little high-quality photo strip, but we also deliver all the digital photos once your event is over.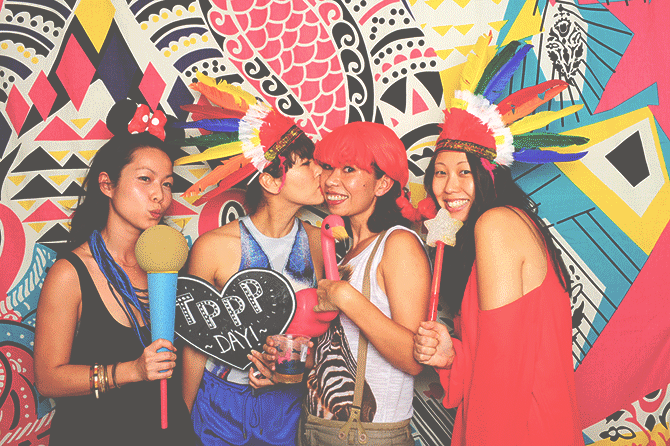 Special Days Deserve
Special Drinks
Let your guests cut loose and get silly with Bitsy Bar.
We offer a full event bar service delivered right to your event location, where you can hire Bitsy and her team to look after all the bar requirements for your wedding, special event or private party.
You will have your cocktails covered, and Bitsy looking super stunning in whatever her surroundings. Whether it's a small backyard party, or a VIP event, we've got your beverage experience covered!
Make It
Unforgettable
We are now accepting bookings for Summer 2018 and beyond!
Got more questions? We're here to answer!