The Most Overlooked Detail When Planning Your Wedding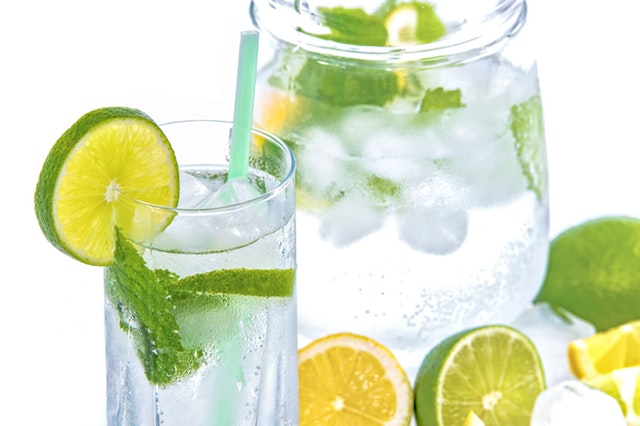 Most people have one goal for their reception: to have a great party! Alcohol, being the great social lubricator, often helps get the party going. And although the Bar is such a key component of wedding receptions, the happy couple will usually make the bar decisions like this:
Question: Will there be a bar?
Answer: Yes
Question: What will be served?
Answer: Beer, Wine and/or cocktails. Ok, on to the next decision…
Let's face it, very rarely do we attend a wedding and walk away saying,
'What a great bar!' And why not?
Because not much attention to detail is given in this area of the event–understandably so, there is so much to put together for the big day. We're here to show you how a few minor details can make all the difference for your reception, and leave your guests walking away thinking that was the best damn wedding bar they'd ever seen!
PLACEMENT // The bar becomes a focal point for a party, especially during the early hours as things are just getting warmed up. It is a social gathering place where your friends and family will mingle and linger, so the placement is key! Wherever you place the bar is where people will congregate during the reception, so make it central! No one wants to see their decor budget go to waste because everyone is hiding in the back corner where you've placed the booze! The bar should be stylish and properly placed to help facilitate the social flow in the room.
DECORATE IT // You must decorate your bar! For starters, it should be very well lit. Try having a cute sign to attract your guests over. This is your chance to have the bar stand out– make it shine, make it funky, make it match your theme in colors and floral arrangements. Give your guests something extra besides a table with a tablecloth and some schmo putting too much ice in the cocktails. This leads us on to service…
PROFESSIONAL SERVICE // Don't hire bartenders, hire entertainers. Make sure the people serving your booze are not only presentable mixologists , but well versed in casual conversation. They should contribute to the good vibes and serve your cocktails with a genuine smile. Guests are always happy to be at the wedding, but it makes a huge difference with the people working the event are happy to be there as well. It is important to have fun, enthusiastic people keeping your guests entertained and happy while you are posing for photographs and concentrating on those dance moves.
PERSONALIZE THE COCKTAILS // It's all in the details, and the cocktails are a detail that often get pushed out of the planning. You can keep things personal, and even keep costs down, by selecting two signature cocktails for your bar to serve. You can come up with creative names like First Kiss, Happily Ever After or The Blushing Bride, and they can even be color coordinated to match the color palette of the wedding. And this doesn't mean cheap, sugary liquors or dyes, they can be local, handcrafted mixers and shrubs like lavender, raspberries, mango and more. The small touches don't stop there, one can't forget the non-alcoholic options! It's always great to offer a hydration station near the bar for your guests to keep hydrated. Go beyond traditional sodas and try a selection of sparkling ciders and waters, and have your mixologist serve them up just as elegant and garnished as all the alcoholic drinks. It's a great idea to provide a simple drink menu on the bar for your guests, so they know what is available. This can be stylized and designed to match your theme, and is a great place to show off your cute cocktail names. You can even add a small story – like 'We were on a summer picnic drinking these fresh peach bellinis when he proposed!'
HIRE A CARAVAN COCKTAIL BAR // The cocktail bar is an easy opportunity to exceed expectations on your special day, hiring a mobile bar can make this unique addition an absolute breeze. Bitsy Caravan specializes in create an unforgettable bar – after all, this isn't just any get-together! Bitsy provides premium professional bar service with handcrafted cocktails and all the personal touches you are after for your soiree, like professionally designed and crafted cocktail menus. It's not too late to bring a new addition to your special wedding day this summer!